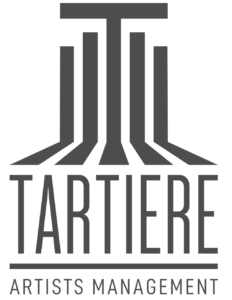 TARTIERE ARTISTS MANAGEMENT was born with the dream of being different. With the emotion of one who loves art above all, and supports the artist unconditionally. Our main objective is to promote the careers of artists in whom we believe, combining careers already consolidated with young lyric talents.
Our main asset is our passion for music and performing arts.
Our experience, both in management and the artistic sector, seeks to facilitate the work of our artists by always offering personalized and devoted service, as we believe that much of the success comes from respect between both parties. We personally advise our singers, offering only what we really believe they can approach with their voice, to maintain a long and healthy career.
Headquartered in Madrid, but active throughout Europe, the United States and South America, our commitment is to offer the best possible quality to theaters, with the desire to see our artists triumphing around the world.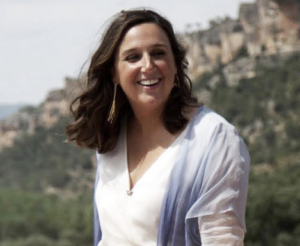 She was born in 1990 in Oviedo, where since she was very young, she has participated in operas and Zarzuelas at the Campoamor Theatre in Oviedo. Afterwards, she studied Piano and Solfeo in Divertimento and singing and vocal technique with the teacher and soprano Celia Álvarez Blanco. At the age of 18 she moved to Madrid where she took a degree in Economics and Commercial Management at the Complutense University of Madrid.
In 2014 she joined Codalario's magazine, where she interviews some of the best artists on the national and international scene, and did the reviews in the best theatres in the world. She was later named Director of International Relations for the magazine.
At the age of 27, she moved to Milan to successfully study the Master in Performing Arts Management at the Accademia Teatro alla Scala, in collaboration with the Polytechnic University of Milan. She has worked in the Artistic Direction of the Verdi Festival in Parma and the Teatro alla Scala.
She is fluent in Spanish, English and Italian, has knowledge of French and is currently studying German.
In 2019, she decides to create the artistic representation agency Tartiere Artists Management, with the goal of supporting and advising artists and being able to offer the highest level to theatres, in order to become one of the most reliable agencies in the world.